THE DIGITAL ERA
Our generation in the 21st century is crammed between impacts from the traditional and new media. Both the entities grab attention, frame or make one frame a perception and release their product (information) in their own ways. The screens that emit the information from the other part of the world make the accessibility of such a product easy. The preference of media form in today's world relies on features like impersonality, sharing of opinions, and active participation in making those opinions matter. Thus, social media/ the internet gain the space of involving the users more. A political, business, social and even an individual's tool, it is an open platform that determines whose voice is the most powerful. A click on a tab can take us anywhere triggering an imaginary stance and, in turn, stimulate desire altering our perceptions and because of these reasons, the digital media has proliferated like never before.
Gone are those days when the benefits of it being cost-effective, traceable, customized, reachable and accessible were counted. The world has now moved and businesses are moving with it. The race is now about who grabs the digital entity first. We live in a world now where internet advertising will virtually catch up the global advertising scenario, the consumer is demanding 24/7 access of content and where growth in digital revenue is outpacing the money spent done on it. The main objective of digital is not to transcend the technology but to create a new mindset towards doing business- quicker, targeted, experimental, experiential, inclusive and collaborated. This decisive change of everything being customer centric is quintessential for any business to sustain its edge in the competitive market. Companies do not need any more digital strategies; they need business strategies which are fit for the digital age- a new mindset that focuses on relationship innovation rather than digital.
Customer's demand of individualized experience from media also raised their expectations of the same level of personalization from other fields as well which expanded the horizons of the digitization beyond the media industry. This induced an immediate need to forge customer's trust, enhance innovation and instill confidence to move with speed and agility.
It is said across that digital is the need of the hour. Let us closely look at some of the concrete basis of
saying so-
• India has tremendously flourished over the last five years in terms of mobile penetration, streaming media devices, and the app ecosystem. According to the Indian Media and Entertainment Industry Report, 2016 (KPMG – FICCI), there are 180 million active smartphone users in the country and the number is expected to rise to 690 million by 2020.
• From the concept of a community, the idea is now moving towards developing an ecosystem. The technology has become so friendly that users are enabled to carry a variety of daily tasks within the app ecosystem where their communication reaches their target groups of people easier than ever. For example, WhatsApp is one of the most used mediums when it is about facilitating businesses- pictures are personally sent to clients, videos are shown to ensure the accuracy of deliverables and the government uses it too in order to get acquainted with the problems its citizens are facing.
• Demonetization brought along with it a new wave of acceptance of online getaways for facilitating payments and transactions (PayTM, Mobiwik etc.). Even banks have now started evolving their applications that include a digital wallet, virtual debit cards etc., Apart from this, the Cash on Delivery (CoD) option has enhanced the indulgence into online shopping.
• The 'Digital India' initiative by Prime Minister Narendra Modi aims to provide broadband access in 2.5 Lakh villages, 4 Lakh public internet access points, Wi-Fi in 2.5 Lakh schools and public Wi-Fi for citizens by 2019. This investment of 1130 billion INR is expected to attract investments worth 4500 billion INR. The government has also allocated 5 billion INR for the National Rural Internet and Technology Mission that would help in providing access and enhancing digital literacy in the remote areas. Also, an additional amount of 70 billion INR has been budgeted for developing 'smart cities' which would ultimately result in creating the optimum digital infrastructure.
• Another initiative by 'IPv6 Adoption Milestone' in collaboration with the Department of Telecom, named IPv6 (Internet Protocol Version 6) is under implementation too. This initiative will improve the scalability of internet, interoperability, mobility, and security. The current IPv4 doesn't support the aforementioned problems.
• Digital media is traceable and hence the businesses get a fair idea of what their consumers are demanding. The companies now target their products and services after analyzing the customer's search history, reviews etc. via data analytics, it is easy to get acquainted with the time frame in which a customer wishes to watch a particular type of content on a particular device, the location access helps in pushing relevant messages at the right time, the likes and dislikes of the target audience are available to the brand strategists and new innovations are being laid every day by analyzing these changes.
• There are 500 million unique mobile subscribers in India itself; this makes us the second largest market in the world. What is surprising though is that this 500 million incorporates just 36% of our population. This clearly shows the tremendous scope of growth in a country like ours.
• With the tech-savvy generation, which is knowledgeable and wishes to access content on-demand all the way, the mobile phone is the most significant reason for the digital boom. Long gone are those days when mobile phones were just about talking, the voice has now been overruled by chats, emoticons, and filters. Despite televisions, consumers are constantly engaged in the second screen in their hands where they wish to see the same content in a different way. This has resulted in handing over the entertainment on tips (Netflix, Hotstar, SonyLIV, Voot etc.)The same mobile phone also gives them the access to their favorite shopping center, their digital wallet and any information they wish to have.
• The videos available online are not just limited to TV shows, movies, and user-generated content. The concept of made-for-digital videos where content is formulated exclusively via web series, comedy shows, sketches, movie reviews, and short films are also gaining immense exposure and acceptance.
• Taking the social media into consideration, with the diverse range of content and variations, the rush has become unstoppable to an extent that in order to ensure visibility of your brand, you need to incur paid campaigns there too. These trends have given rise to SEO (Search Engine Optimization) and SMO (Social Media Optimization).
• Social media provides a platform to consumers to share their experiences of a product/service, gain suggestions, praising or criticizing a product/service they used and solving their grievances as customers directly. Social media also is a key factor in deciding the celebrity of tomorrow. A platform open to all with simple editing tools, it gives meaning to one's ability and passion and makes them a sensation overnight.
• In the U.K, the digital advertising has already outpaced the traditional forms and the trend is foreseeable in the rest of the world as well. The industry is expected to boom at a CAGR of 33.5% in the next five years.
Words are powerful weapons, but the modes of their transmission play a bigger role in tailoring opinions and choices.
In this dynamic scenario, there is an urgent need to reform diction, voice, channels of distribution and retrieval. Differing relationships affect communications differently and the emerging power of new media in a professional sphere is what brands need to undertake.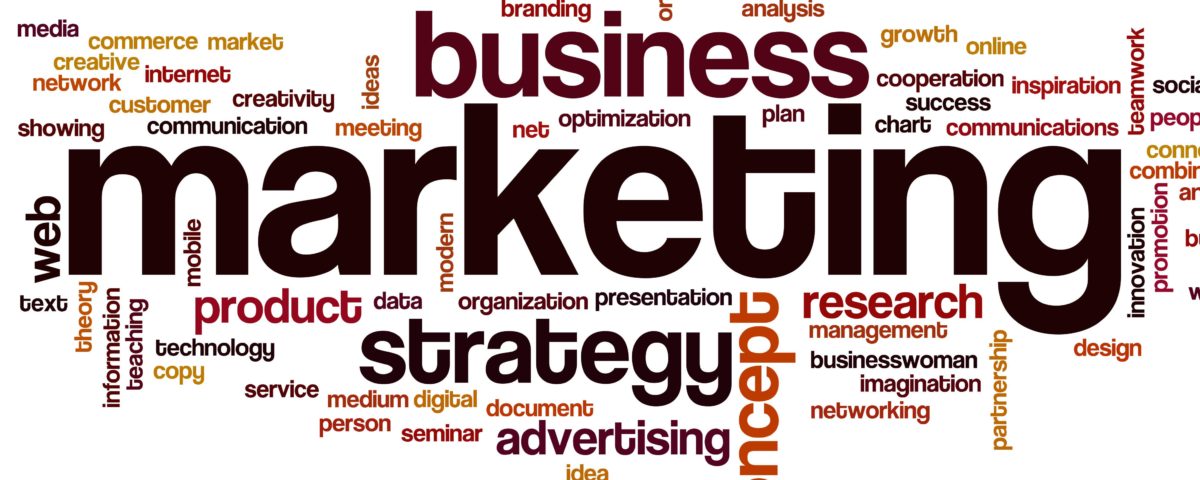 Let's have a look at how brands can effectively respond to these dynamic changes-
1. Not Just Know Your Target Audience, Know What They Want Too
Times have changed and so the methods. Researches were extensively conducted at a time when digital was not into the picture. With the kind of data analytics tools and CRM available now, there isn't any excuse anyone can give for not knowing their consumer-base in and out. In a scenario like today, a brand must know the following-
• What are the customers exactly looking for?
• What all platforms they're looking forward to?
• How many times do they conduct a search before driving on a conclusion?
2. Your Customers Can Read Anything and Everything about You Online
The online horizons are expanding massively. A brand needs to now move beyond the outlook of its own website and social media channels. There are web portals that invite user-interface. Any negative stance, review can ruin your SEO efforts and online presence (eg. Retail products at e-commerce websites)
3. Do Mobile-Friendly Campaigns
It has been stated that the most of the internet infiltration is a result of smartphones and adapting your brand to them is of utmost importance. Short videos are the new trend nowadays (Mark Zuckerberg, CEO of Facebook has given a statement that he'll make Facebook all-video in coming five years). Apart from them, doing 360-degree advertisements, GIFs, Memes etc. are relevant too.
4. Go Live!
It is a time that brands must go live in order to document their real-time presence at significant events. For the same, partnering with video influencers on live streaming is one of the most intelligent decisions.
5. Shed Your Fears
It's high time and we must leave aside our fears of measurement and make the most of the digital platforms availed to us over traditional mediums. Brands must explore original content-driven programs that add to the customer's experience, rather than interrupt it.
6. Do Not Pursue Digital Just For The Sake Of It
Every business is different with different customers, products, services, and requirements. Also, not all businesses require to set themselves across each and every digital platform (a consulting firm wouldn't need a Snapchat account). It is extremely crucial to identify the technology tools, use the right set of social media platforms and ensure that the strategies are well-framed, identified, executed, measured and collaborative.
7. Pay For Digital, If Required
With the plethora of content available online, it is very important to sometimes pay for your online presence. Options such as paid campaigns, Google PPC, Facebook ads etc. help in enhancing the social media presence.
8. Engage Your Viewers
Apart from the SEO services, you must take into consideration contests, coupons, interactive photos, and campaigns, polls etc. in order to ensure user-engagement.
9. Go Beyond Digital
Digital isn't just about the technology; the main objective is to get closer to your customer. All your efforts should be centered towards making customers for a lifetime.
10. Hire Professionals
The digital marketing world is more complex than ever and hence, the most important factor is to hire professionals for your brand building process. Times are new and so are the trends. It is not at all possible that you would be able to manage everything with one hand. Hiring a digital agency and giving your brands in the hands of professional who know what the industry is about and what is the right recipe for your brand to flourish would always be considered to be a wise move in a scenario like that of today!